If you're feeling frustrated trying to find relief from your menopausal symptoms, you're certainly not alone. Despite the discomfort experienced throughout their menopausal journey, and the readily available safe and efficacious therapeutic options that could improve quality of life and possibly prevent a number of chronic illnesses, only a small fraction of people are offered treatment.
According to a Yale University study1 that examined insurance claims from over 500,000 people born female in various stages of menopause, 60% with significant menopausal symptoms sought medical assistance, yet more than 75% of them were left untreated.
You deserve better.
Following are my top tips to make the most of the time you have with your provider – who, hopefully, is committed to helping you – so that you can advocate for yourself, your health and your wellbeing.
How to Prepare for Your HT Appointment
Try to schedule the first appointment of the morning to ensure a fresh physician. Tell the staff you have issues you would like to discuss, so the scheduler knows to block off additional time.
Consider showing up to the appointment fasted (no food/drink other than water after midnight). This will avoid any delay in testing requiring a fasted state.
Write down your family history of diseases and illnesses, which relative had them, and at what age. This information could qualify you for certain medical tests you may not otherwise be qualified for. For example, if you have fatigue and a family history of hypothyroidism, your physician can utilize that diagnostic code and increase your chances of insurance covering the test. Your family history can also determine if you are a good candidate for certain hormone therapies.
Keep a symptom journal, noting any changes to your health since your last visit, including new aches and pains, increased fatigue, hair loss, weight gain or loss, constipation, forgetfulness, depression, etc.
Consider your preferences for managing your symptoms and long term health, e.g. hormone therapy (HT), an herbal approach, changes in your lifestyle. It's your choice and you'll want to ask your provider their opinion based on your medical history.
Arm Yourself With HT Information & Share It
A survey of U.S. obstetrics and gynecology residents found that only one in five received formal training in menopause medicine, and that seven in 10 would have liked to receive it. Sharing information from credible sources will show your provider that you have done your due diligence and will help the two of you work together to determine the most appropriate course of treatment.
After years of research, the renowned menopause organization, the North American Menopause Society (NAMS), gives us fresh hope with its updated position on hormone therapy. The consensus is that for healthy people born female younger than 60, and within 10 years of menopause onset, the benefits of hormone therapy outweigh the risks. The full report2 is an extensive 28 pages, but I have summarized the highlights in this article that you can print and bring to your appointment.
Hormone therapy is not one size fits all and there are many options available. This is a helpful summary of FDA Approved Guidelines Options.
Those who are treated with hormone therapy along with a comprehensive nutrition and lifestyle approach have less cardiovascular risks and negative disease outcomes. This statement by the American Heart Association published in Circulation magazine3 is a great resource to give to your provider as well.
What You Should NOT Accept When Approaching Your Healthcare Provider About HT
Your healthcare provider should not tell you that this is just that time of your life and that this is your "new normal". Yes, menopause is a natural stage, but please don't feel that means you should have to put up with every symptom without help.
It is unacceptable for your healthcare provider to tell you that they don't prescribe HRT. It's up to you and what you want to try and for them to say whether it could be right for you, depending on your medical history. If they continue to refuse, check out our Recommended Physicians Database to find a new provider, or you can reference the North American Menopause Society Certified Practitioners database to find a provider in your area.
Do not allow your provider to impose unnecessary time restrictions e.g. they'll only prescribe this once or for a year or two. This is an ongoing conversation and if your symptoms persist, you'll still need help to manage them.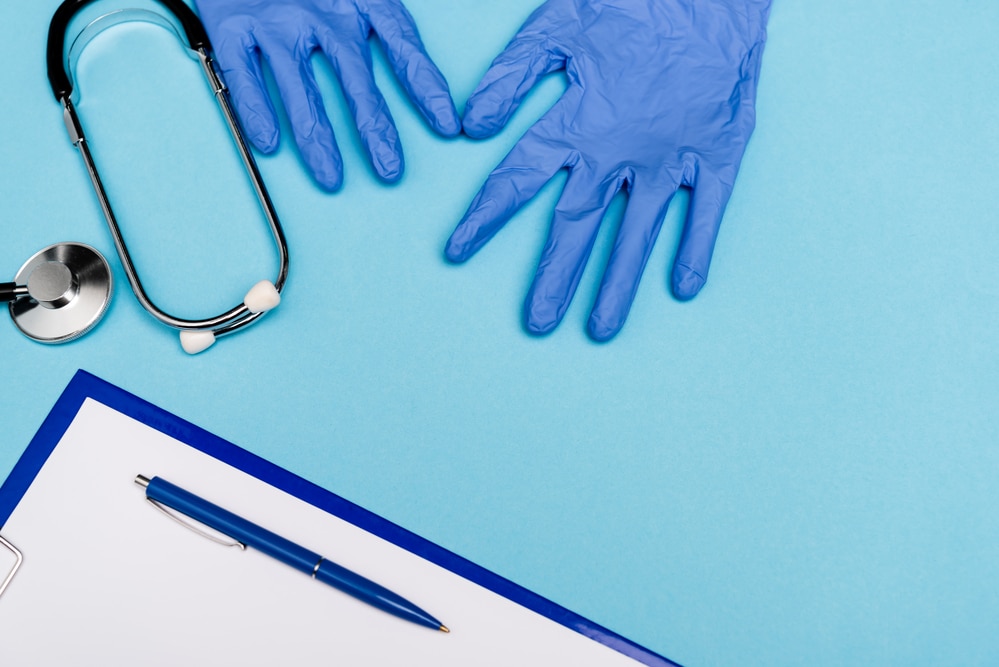 Find a Recommended Women's Health Care Provider Near You
Search our database of recommended physicians.
Virtual Options
If after all of your efforts, you are unable to get the care you deserve, please don't give up! Following are online providers that are in no way sponsored by me, or the Galveston Diet, but could be a resource to help you manage your symptoms.
Swipe >> to see full chart
Evernow
www.evernow.com
Alloy
myalloy.com
Winona
bywinona.com
Renew Youth
rewewyouth.com
Membership Required
Yes
Free treatment plan with quiz completion.
$35 for doctor consultation with unlimited messaging
Free onboarding and online chat with a doctor. Available in some states for ages 35-55. Must be pre-qualified for treatment.
Free consultation includes 30 minute no obligation with 50% discount on initial labs
Cost
$29 per month with an annual plan, includes unlimited access to a personal menopause medical provider, outcomes-focused behavioral programs, educational content, and symptoms tracker. HSA/FSA payment options available.
Varies by treatment prescribed
Varies by treatment prescribed
All RX and supplements purchased through Renew Youth
RX Cost
Covered by Insurance
$35- $75 per month
Varies from $0.26 – $2 per dose
Not advertised
Insurance
Yes. Accepts insurance and HSA/FSA payment options (for membership & prescriptions), Members can receive prescriptions at the local pharmacy of their choice.
None accepted
Yes FSA/HSA cards
None accepted
Yes FSA/HSA cards
None accepted
Payment options available
Intake
1. Complete online health profile.2. Virtual consultation to collect details to determine if a good candidate for HT.Health profile incorporates guidelines from ACOG & NAMS.3. Sign up and get connected with clinician who will review health profile and answers to create a detailed treatment plan.4. RX delivered 5. Unlimited messaging included.
1. Complete online quiz to get treatment plan for free.2. Choose personalized treatment plan. If desired, register to chat with a provider within 24 hours (unlimited messaging within appointment window).3. Purchase 3 mos RX shipped to door.
1. If pre-qualified, patient completes a new patient form w/symptoms and medical history.2. Specify treatment preferences (pill/patch/creams)3. Create account and can chat with physician through portal. 4. Can change treatment options through portal.
1. Renew Woman Program/Better Aging Program Consultation includes new client form, lab work and review of results. 2. Doctor customizes treatment plan of medications, supplements and injectables as needed.
Diagnostics
Self-administered menopause rating scale.
Provider creates treatment plan based on quiz and online chat.
"Am I in Menopause" Quiz.
Routine labs and symptomatology
Treatment Available
Estrogen patch, pill, cream, progesterone, estradiol, venlafaxine, paroxetine, SSRIs. Members can now consult directly with their Evernow medical provider to see if they qualify for hair loss treatments (such as oral minoxidil).
Estradiol pill, patch, cream, paroxetine, Alloy Synbiotic, birth control pills, restorative skincare, O-mazing cream
Estradiol, progesterone cream/pill/ DHEA, female viagra
Estrogen, progesterone, DHEA, testosterone, meds to balance thyroid and cortisol, HGH, sexual dysfunction therapy, adrenal fatigue therapy, hair loss therapy, injectable nutrient therapy, nutritional support, supplement sales onsite
Claims
"Over 80% of members have complete relief of meno symptoms."
"80% report reduced meno symptoms from estradiol."
"Trusted by thousands of happy patients."
"Leader in anti-aging industry."
You Are Your Best Healthcare Advocate!
There is nothing more important than understanding the options available to you in managing the symptoms you're experiencing and I hope that this information helps you to feel more confident and more empowered! You are your best advocate for the healthcare you need and deserve to achieve your best health!
Sources:
https://www.menopause.org/docs/default-source/professional/nams-2022-hormone-therapy-position-statement.pdf