Feeling hot hot hot? If you are one of the 75% of women that will experience hot flashes associated with menopause, I have some good news for you.  
We understand that hot flashes can happen at any time of the day and can be severely distressing and disruptive.
Hot flashes are caused by fluctuations in estrogen levels and often start in perimenopause.
We feel warm and sweat when our blood vessels near the surface of our body dilate – and we feel cold when they constrict. Fluctuating estrogen levels will cause your blood vessels to constrict or dilate – and when they dilate – the hot flash begins.
Certain foods can help with hot flashes – either by mimicking the effects of estrogen – the "phytoestrogens" – or by naturally stabilizing blood flow due to phytochemicals in the food.
My favorite foods to battle hot flashes?  
Foods Rich in Omega-3 Fatty Acids,1 like salmon, tuna, walnuts, and flax, can decrease the severity and frequency of hot flashes. As it turns out, Omega-3 can do double duty in menopause by decreasing the severity of depression2 and heart disease3 many women suffer during this time.


Foods rich in Vitamin E4 like leafy greens, pumpkin, sunflower seeds, almonds, and red bell pepper can help reduce hot flashes. Vitamin E is also a powerful antioxidant and is thought to help repair damaged cells in our bodies.


Foods rich in soy5 may help alleviate hot flashes as well. Soy-rich foods include tofu, edamame. These foods contain phytoestrogens which can help abate hot flashes in some women. As a bonus, soy also contains protein, fiber, and healthy fats.


Fruits6 and Veggies:7 A menopausal woman who has a diet rich in fruits and veggies have a lower incidence of hot flashes – she also has less belly fat and weight gain associated with menopause. Conversely, women who have diets high in added sugars have an increased incidence of hot flashes.

Tell your dilated blood vessels that are causing your hot flashes to "chill out" with foods rich in antioxidants such as Omega-3 fatty acids and Vitamin E.
Decrease disruptive incidences by upping your intake of fruits and veggies and subtracting the hot flash stoking presence of added sugars. Incorporate the hot flash diminishing power of phytoestrogens found in soy products to stabilize and soothe blood flow so you can stay calm and cool as you navigate hormonal shifts.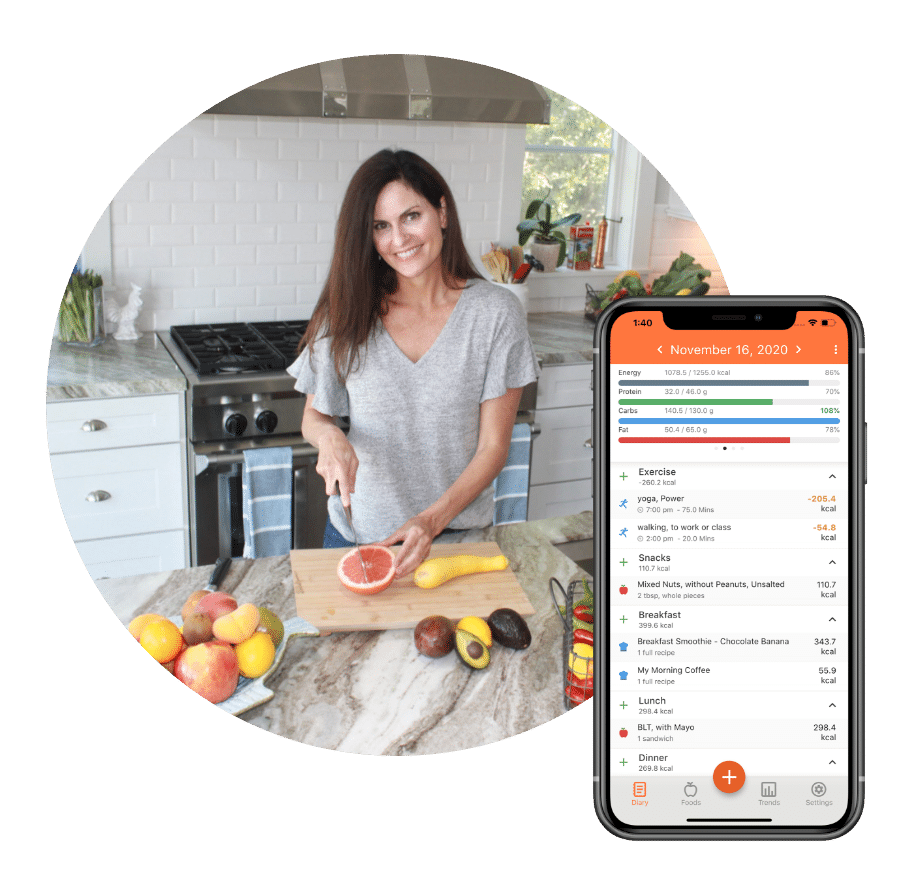 Track your nutrition for better results with the Cronometer App.
Sources:
1https://pubmed.ncbi.nlm.nih.gov/19034052/
2 https://www.ncbi.nlm.nih.gov/pmc/articles/PMC3195360/
3 https://www.ncbi.nlm.nih.gov/pmc/articles/PMC3712371/
4https://pubmed.ncbi.nlm.nih.gov/17664882/
5 https://pubmed.ncbi.nlm.nih.gov/11296152/
6 https://academic.oup.com/ajcn/article/97/5/1092/4577089
7 https://pubmed.ncbi.nlm.nih.gov/29704911/
If you are interested in learning more about the science behind The Galveston Diet, Click Here.